Last weekend I went to my first vintage computer festival: Vintage Computer Festival Southeast 2023.
There are a number of Vintage Computer Festivals around the US throughout the year. Check out the VCF web site for a list.
Here are some of the highlights of what I saw.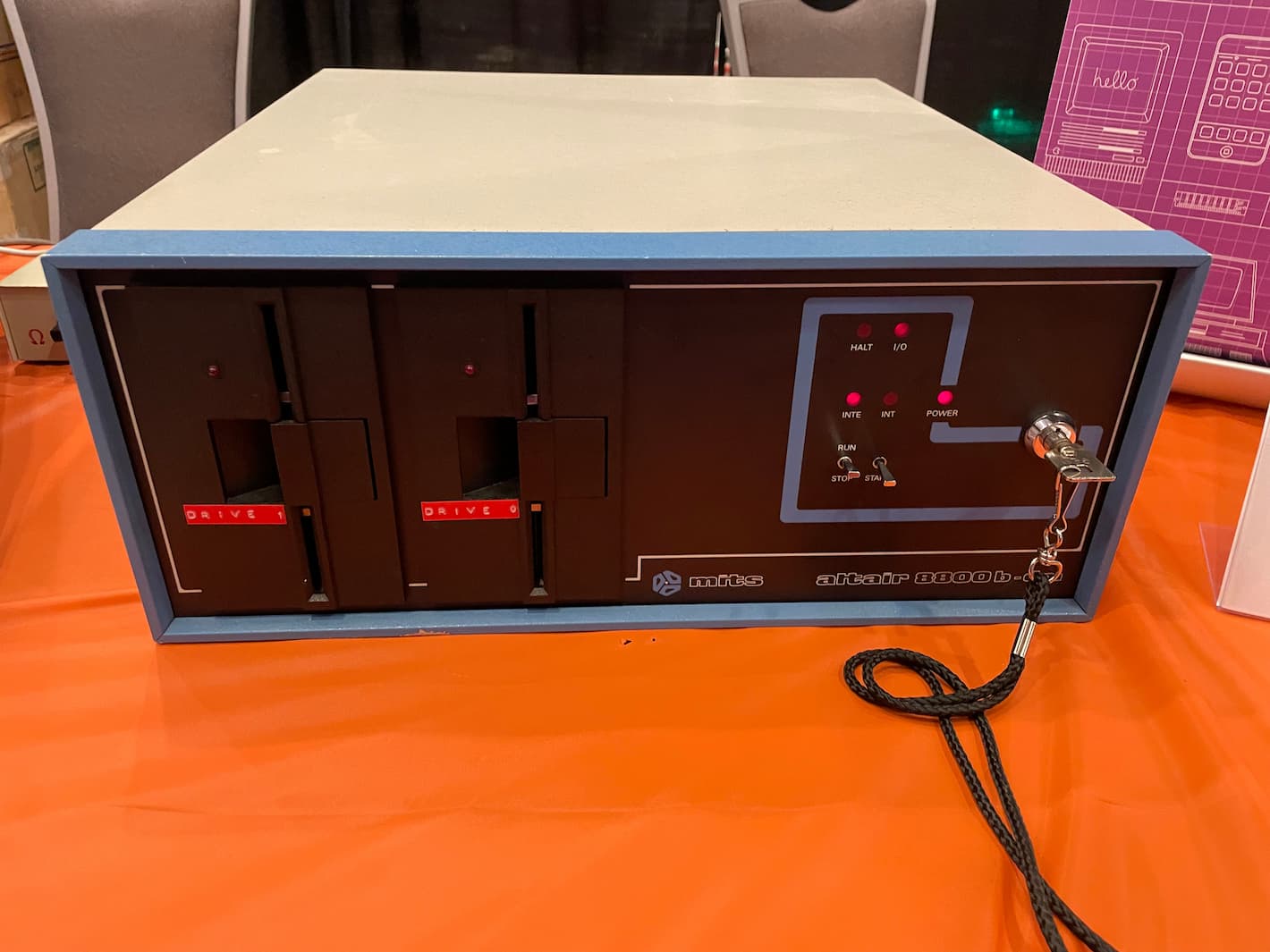 An Altair 8800b-dm, a late model of the first commercial personal computer.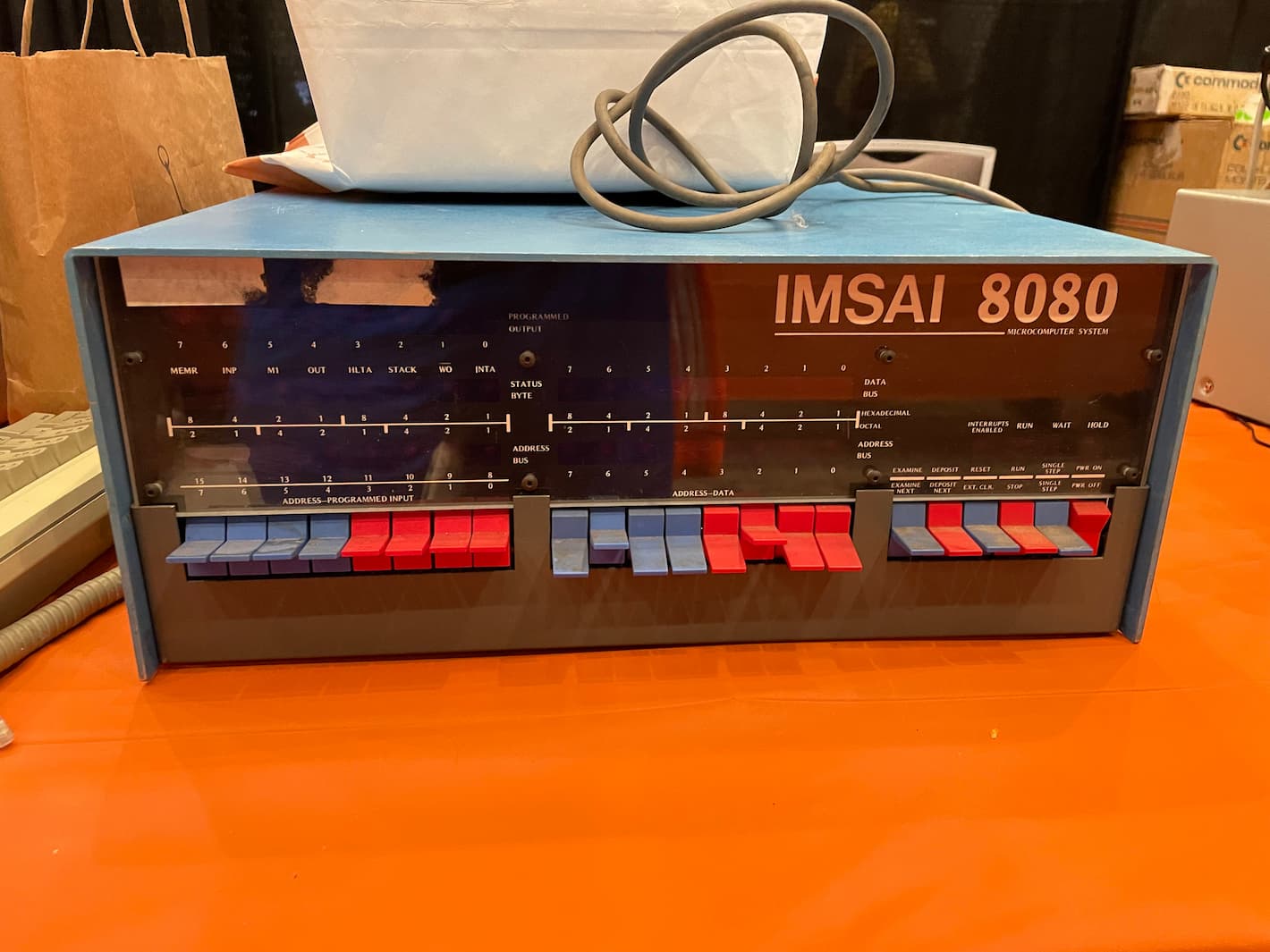 An IMSAI 8080, by an early company that sold a ton of computers but then burned out.
Next, a few well-known computers: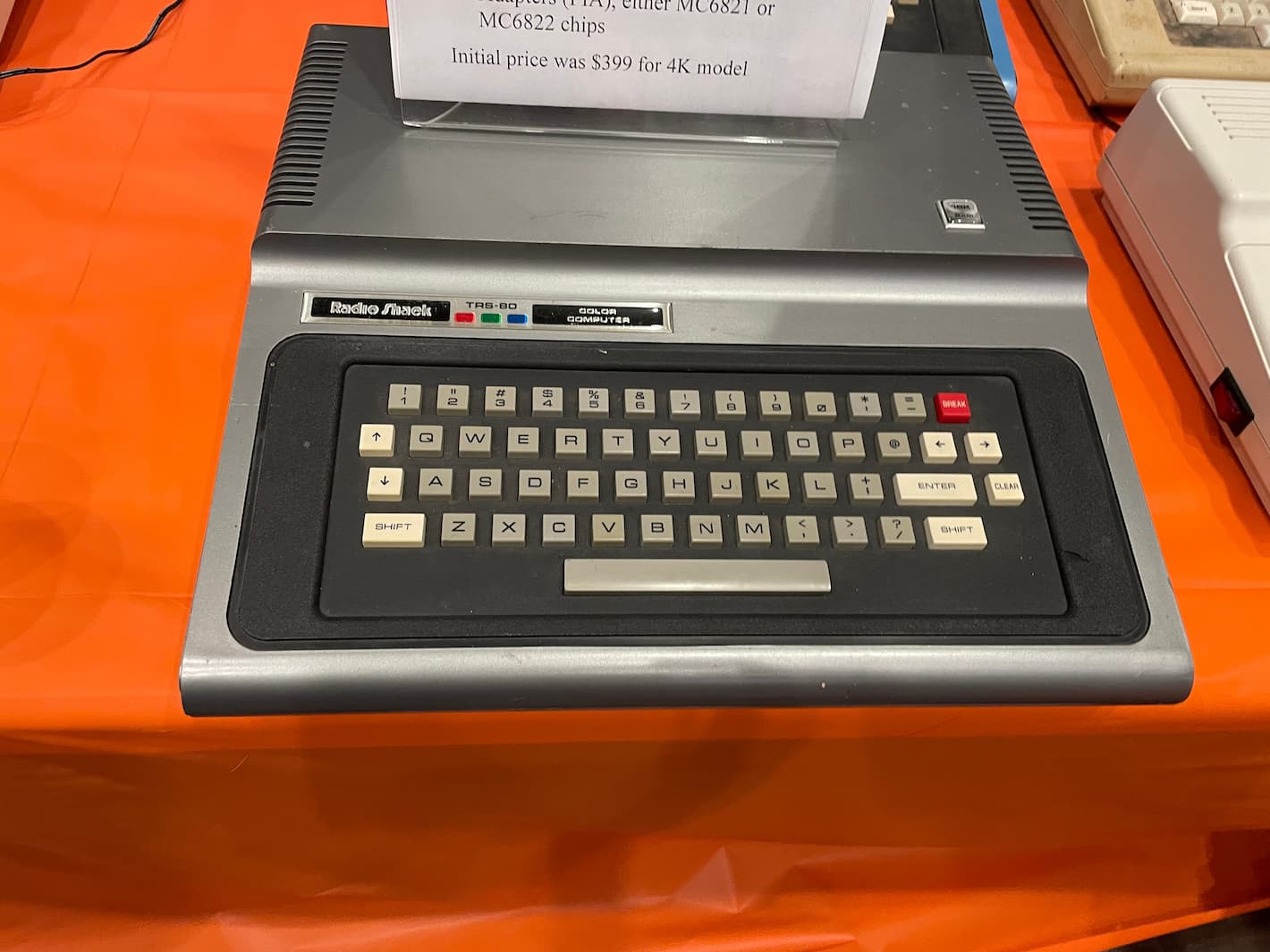 A Radio Shack TRS-80.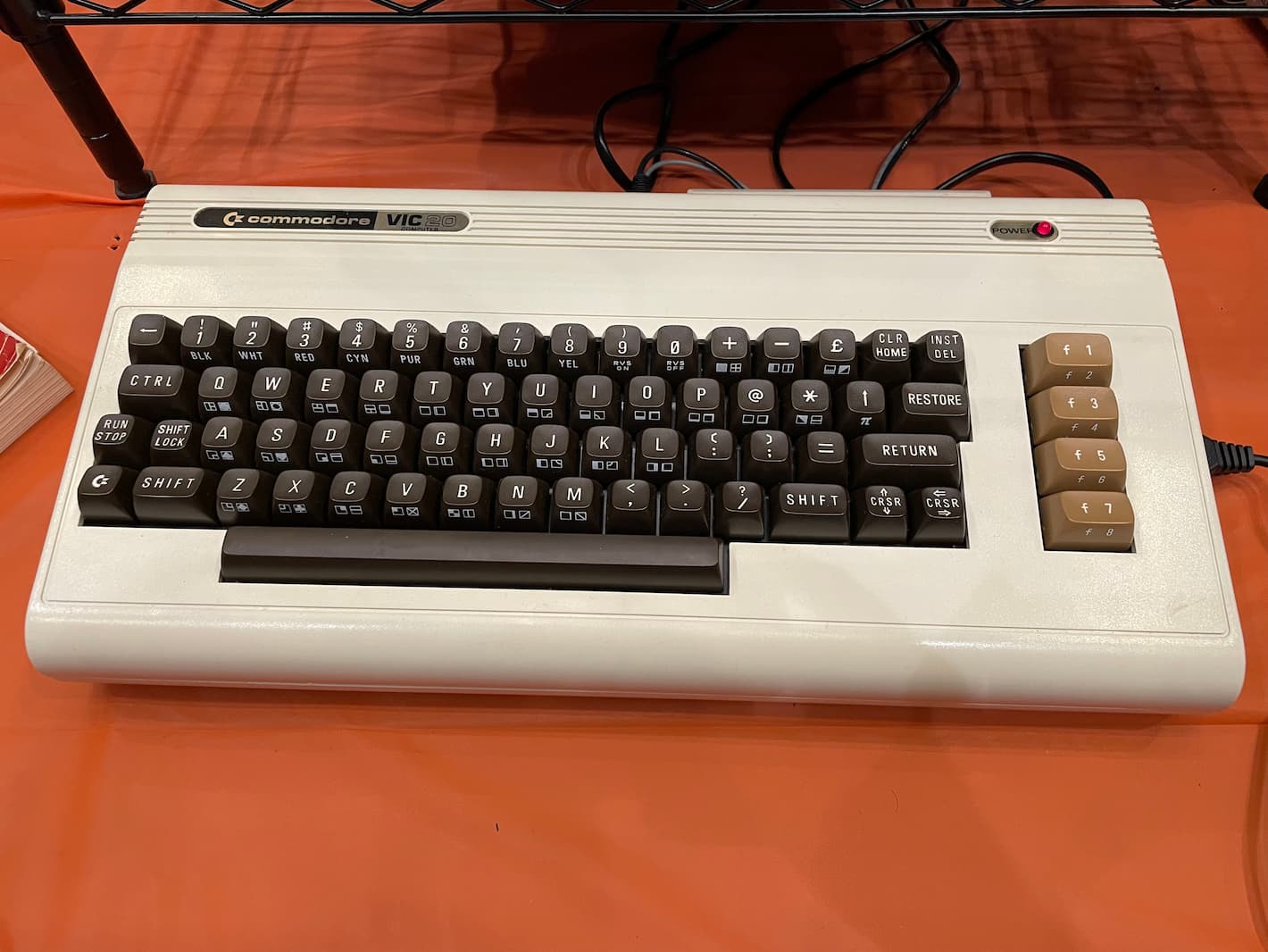 A Commodore VIC-20.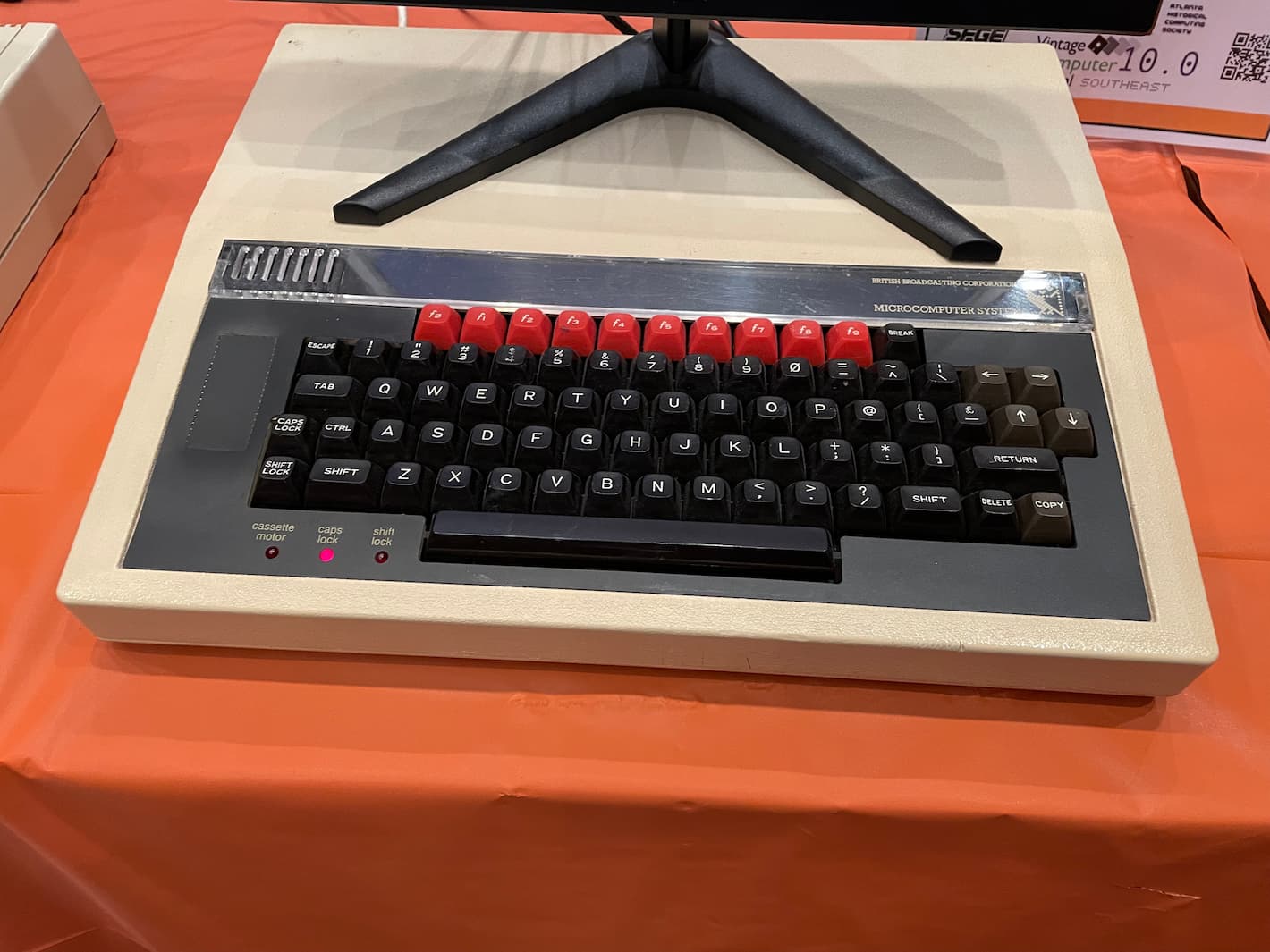 A BBC Micro.
A variety of Apple IIs: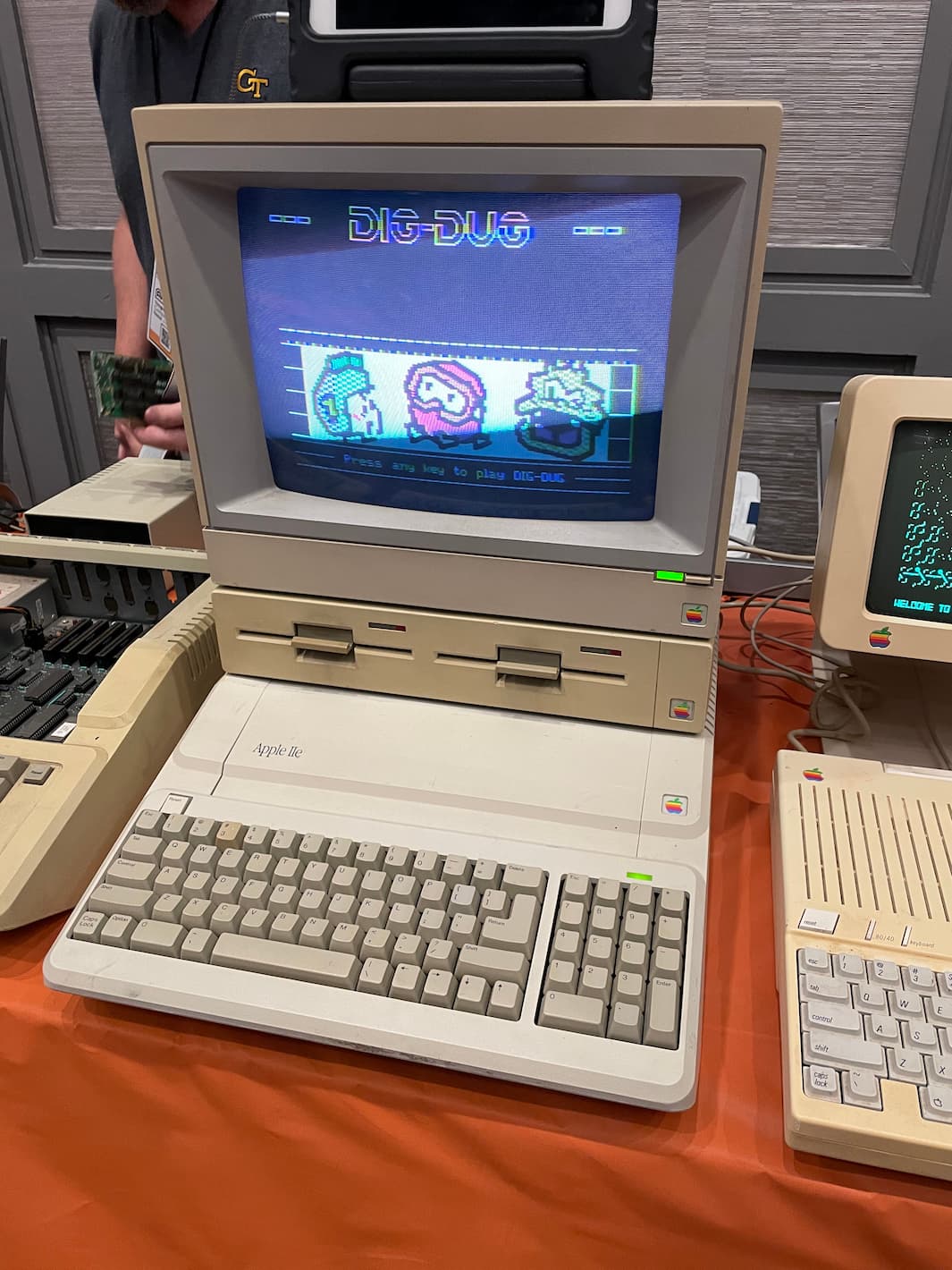 An Apple IIe.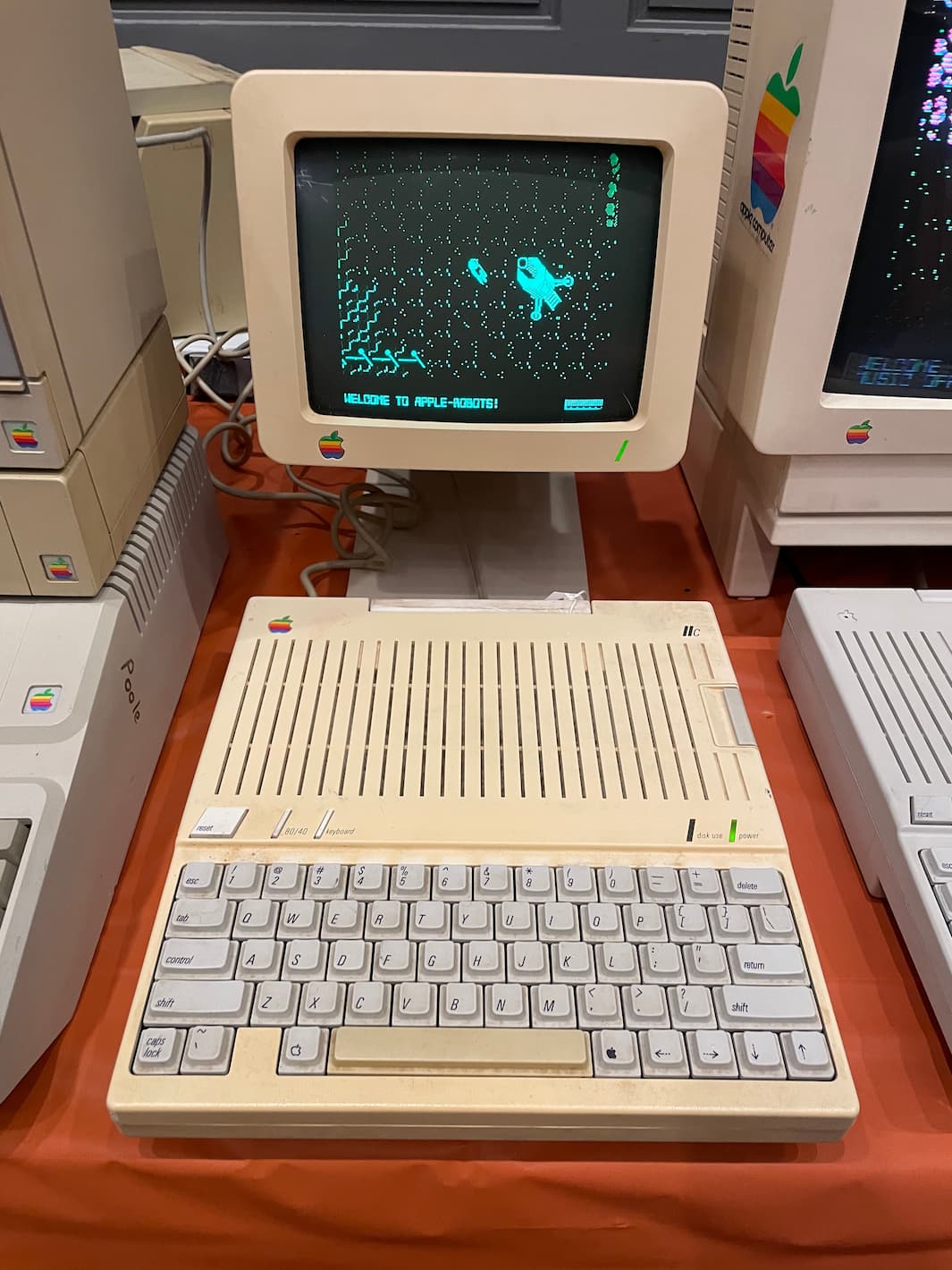 An Apple IIc.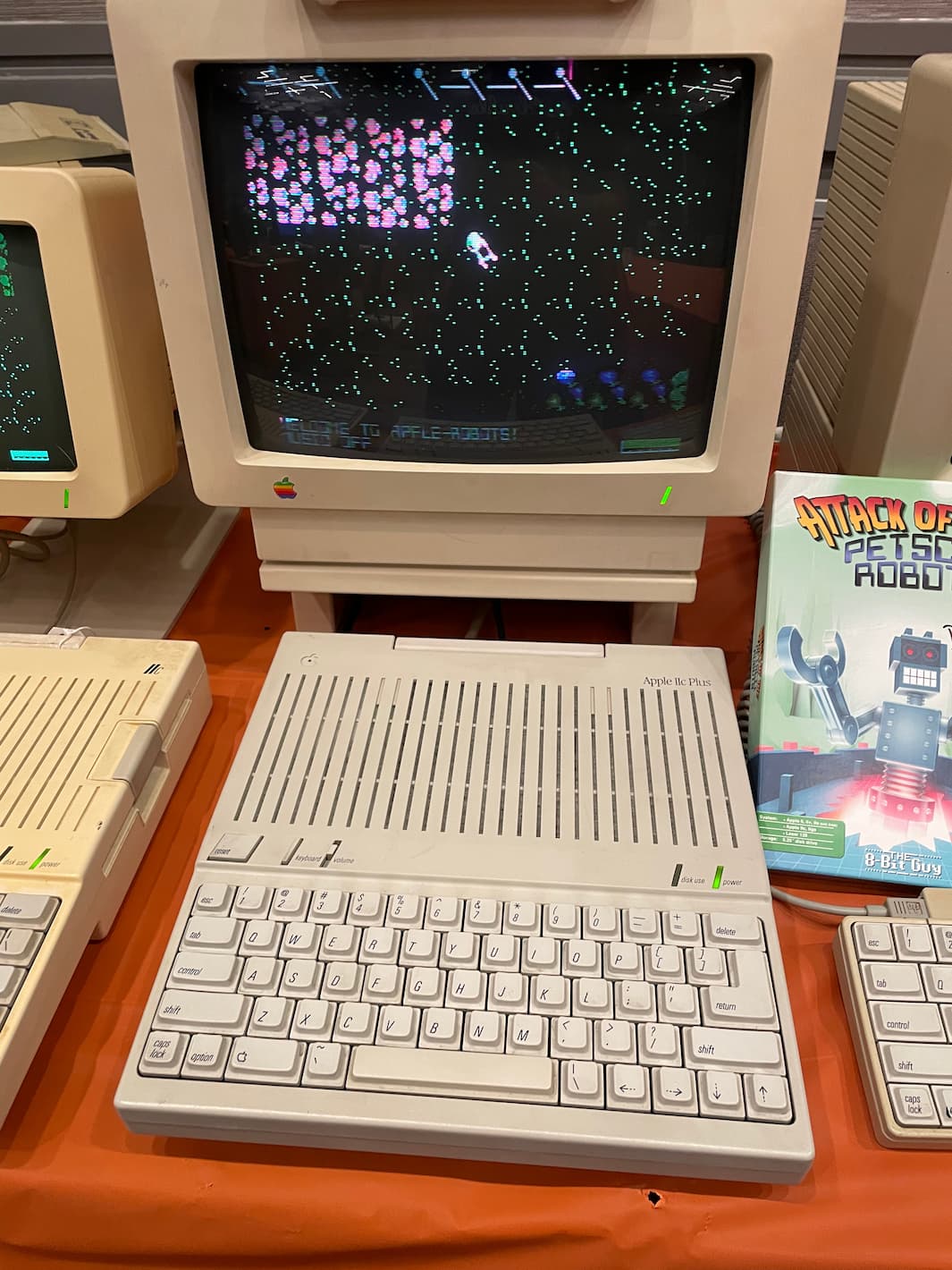 An Apple IIc Plus.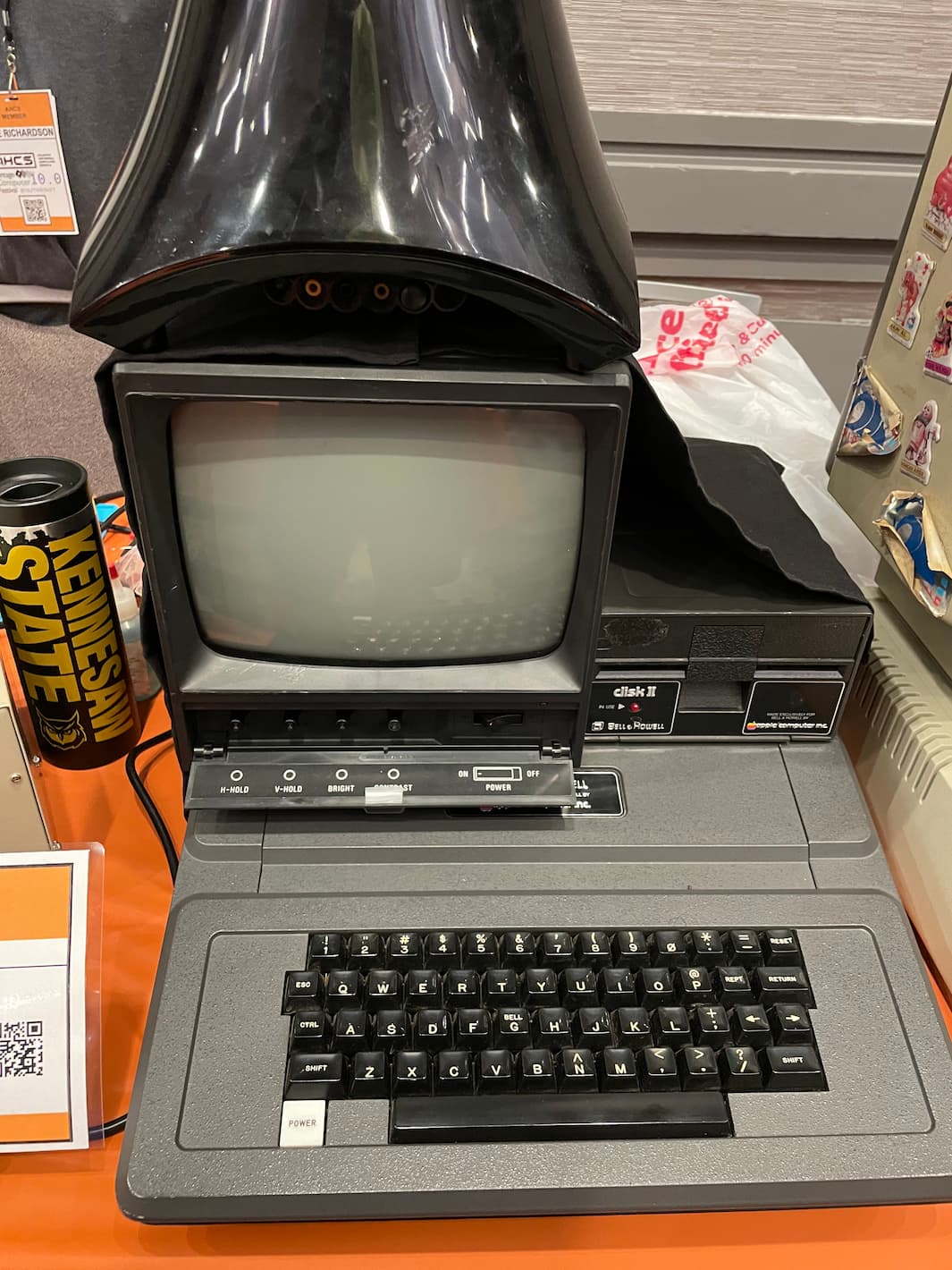 A dark-gray Apple II produced in partnership with Bell & Howell–I'd never heard of that before.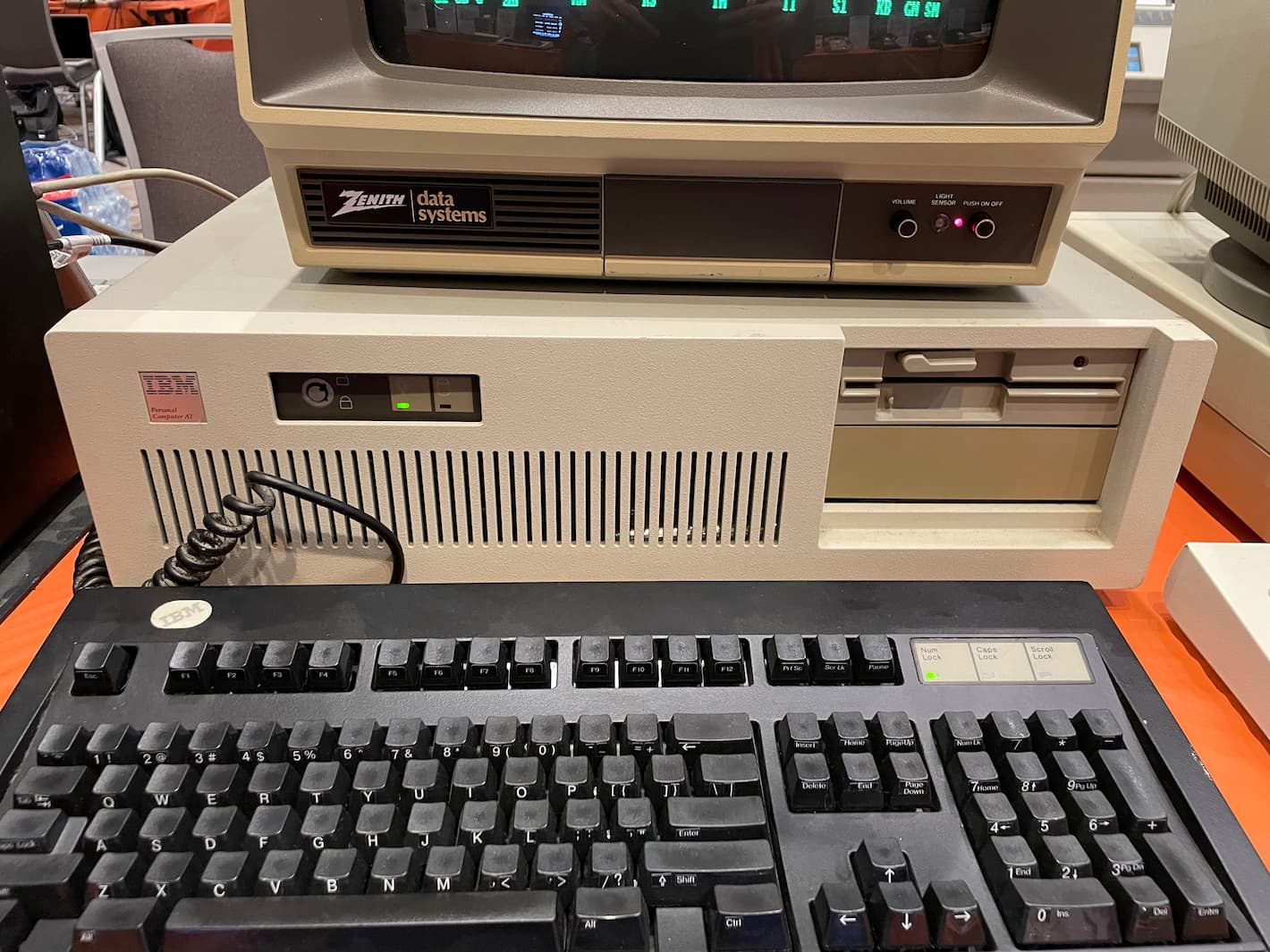 An IBM PC AT, the second generation of IBM PC.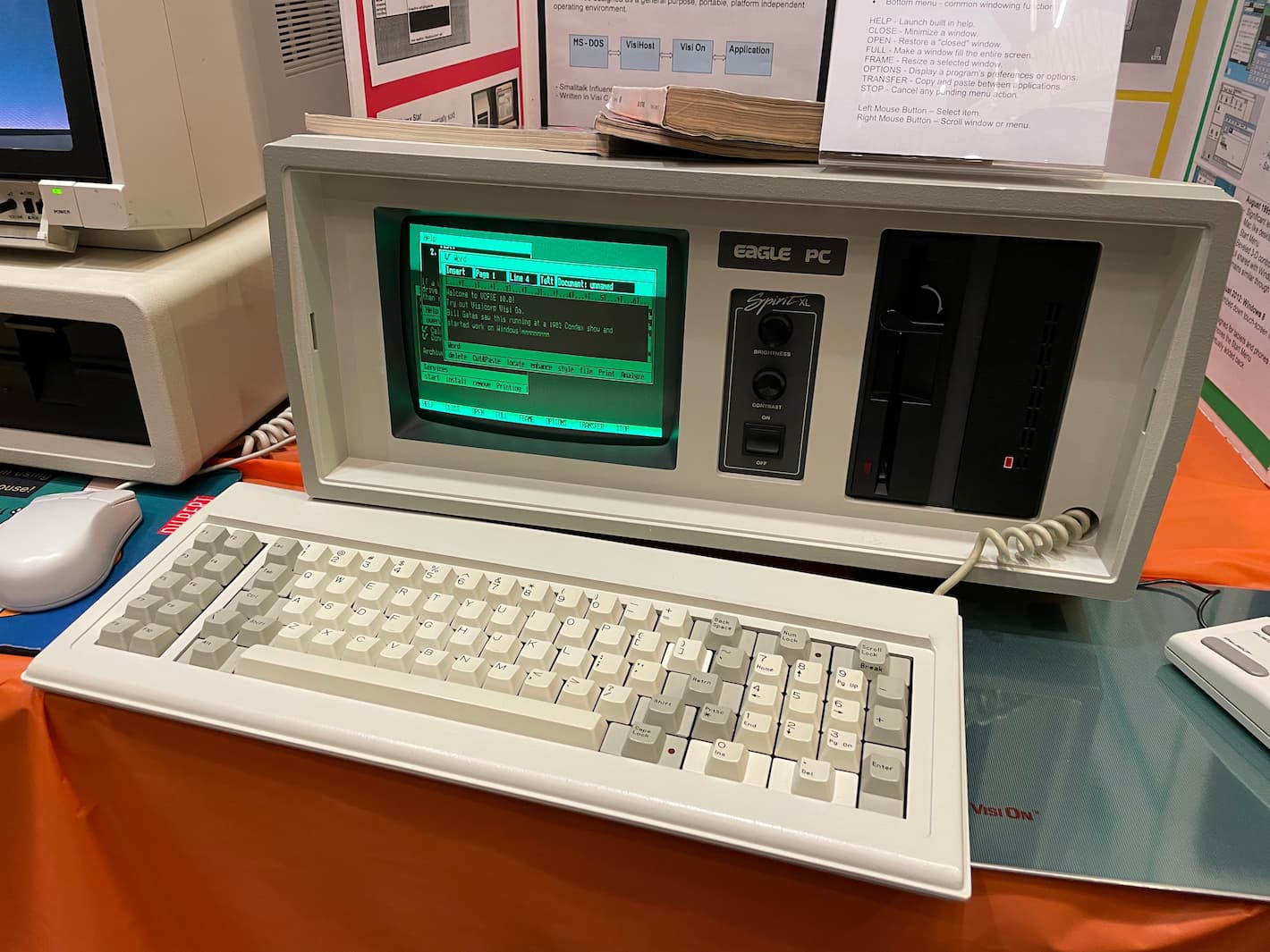 A machine running Visi On, an early GUI I have yet to dive into the history of.
Next, a variety of Macs that brought back nostalgia: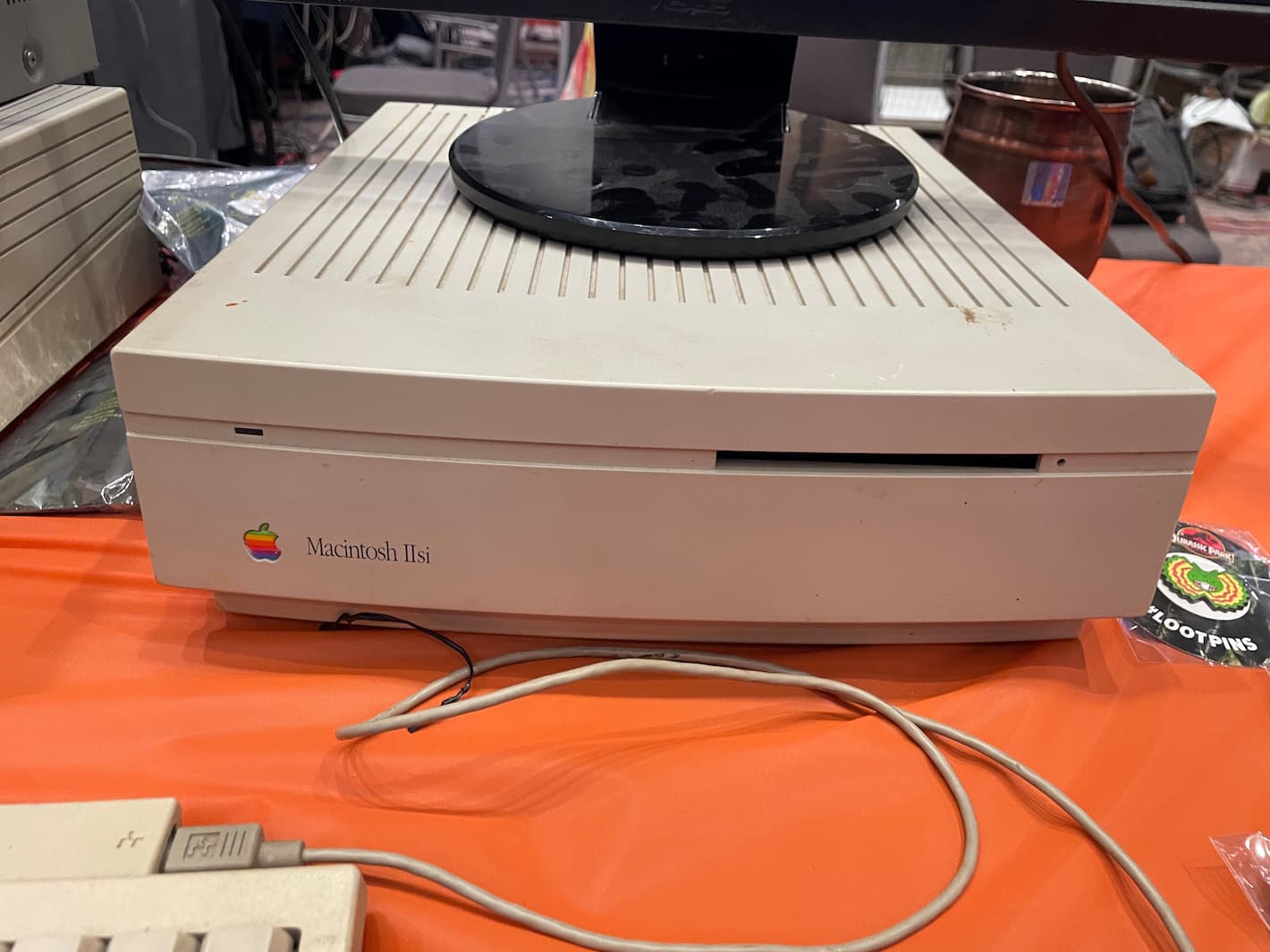 A IIsi.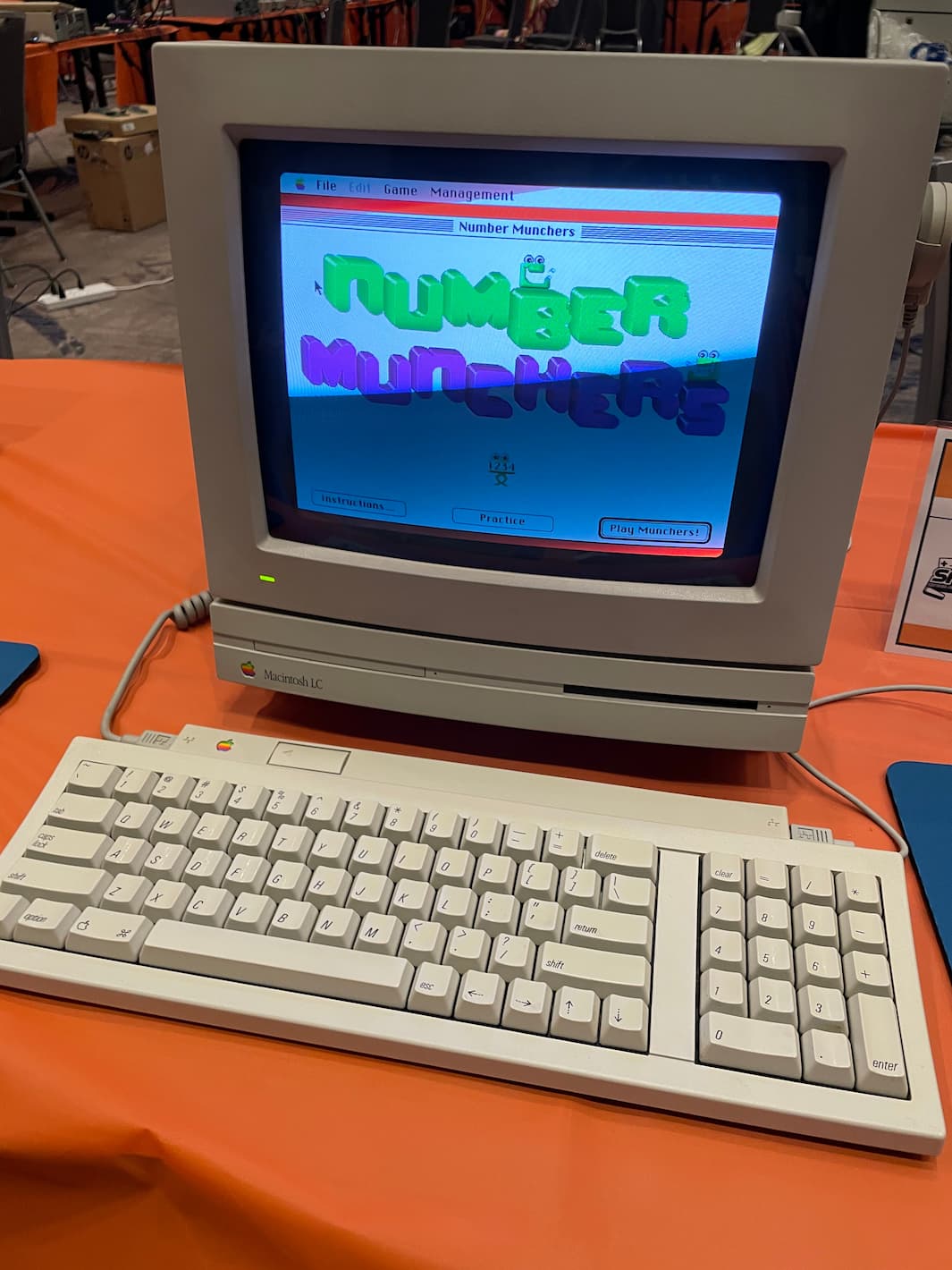 An LC.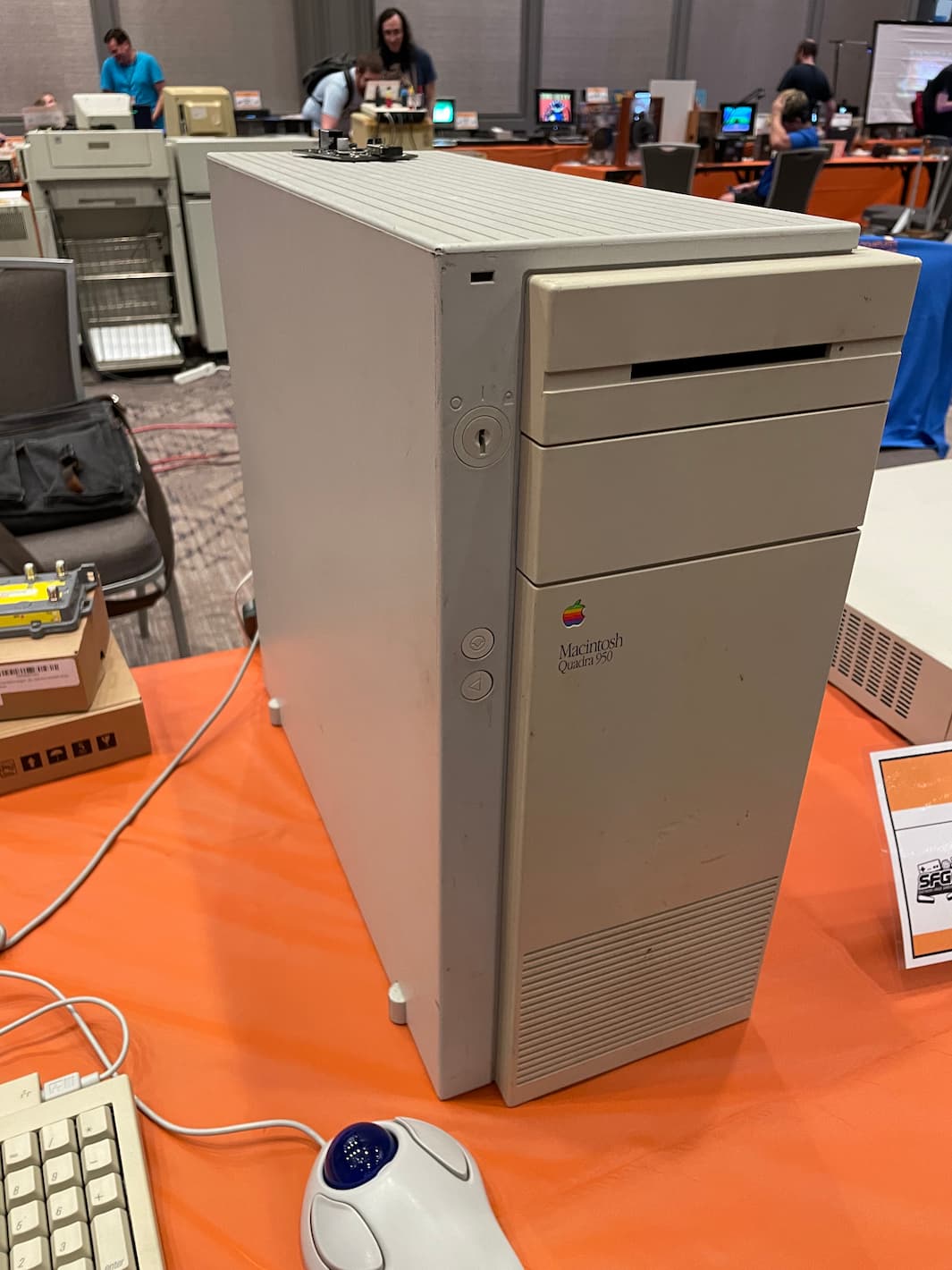 A Quadra 950.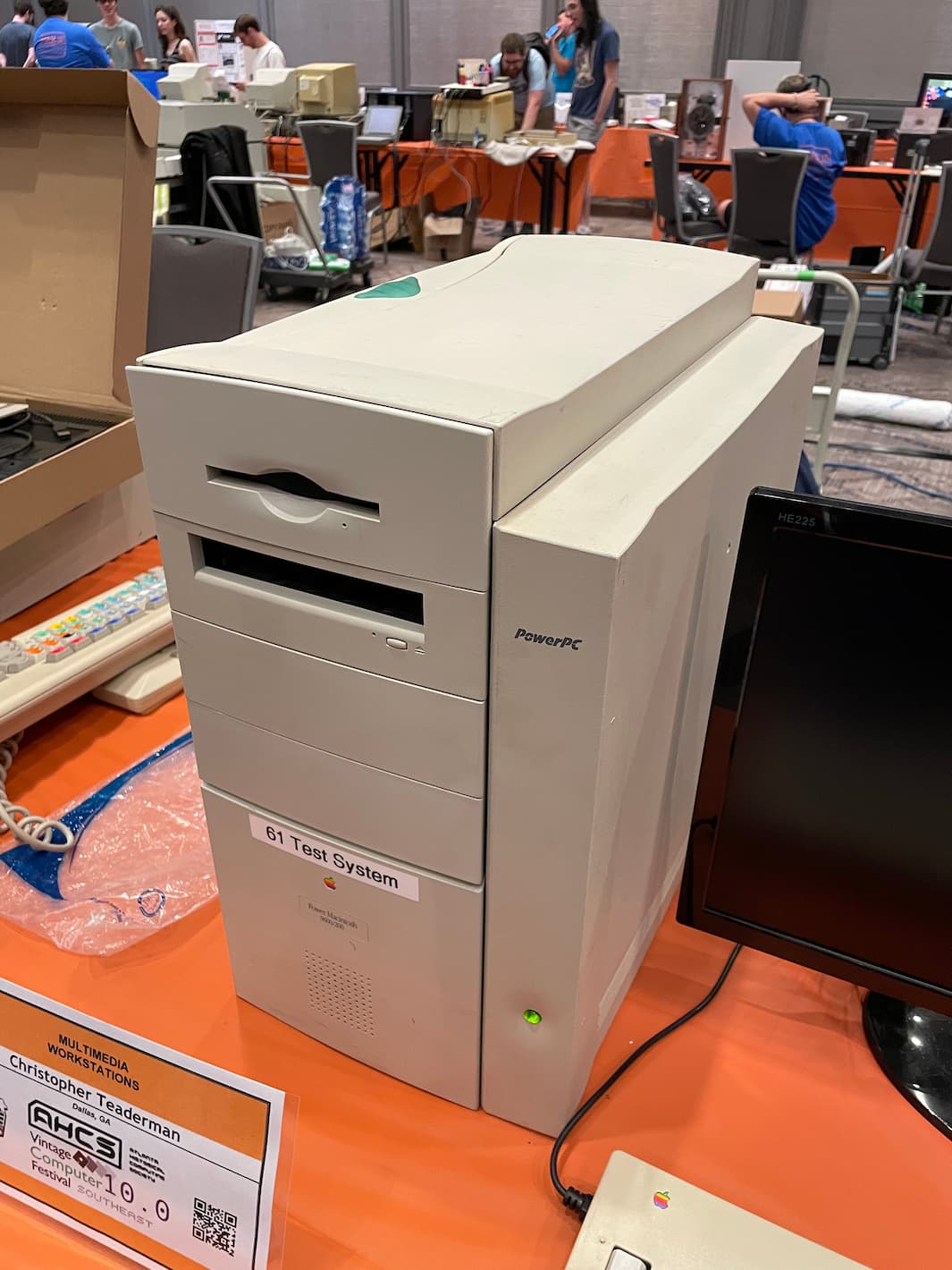 A Power Macintosh 9600. Why did they make these with the green button to open the side of the case? Who thought this looked good? Is it infected with "The Ooze"?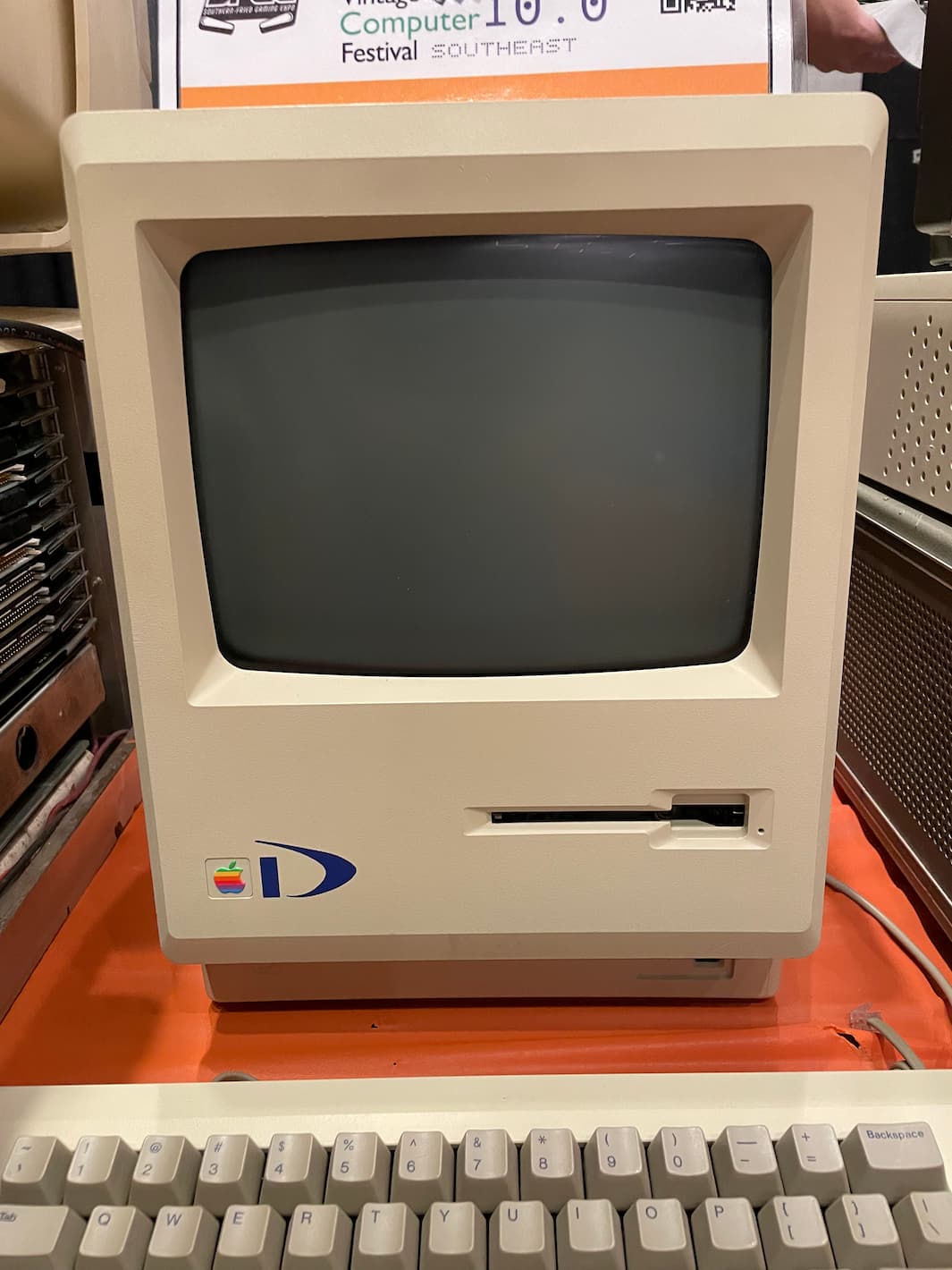 An original 128k Macintosh! The owner said the "D" is the logo of a university that placed an early order for 100 Macs, and Steve Jobs delivered them himself.
And now, the coolest thing I found: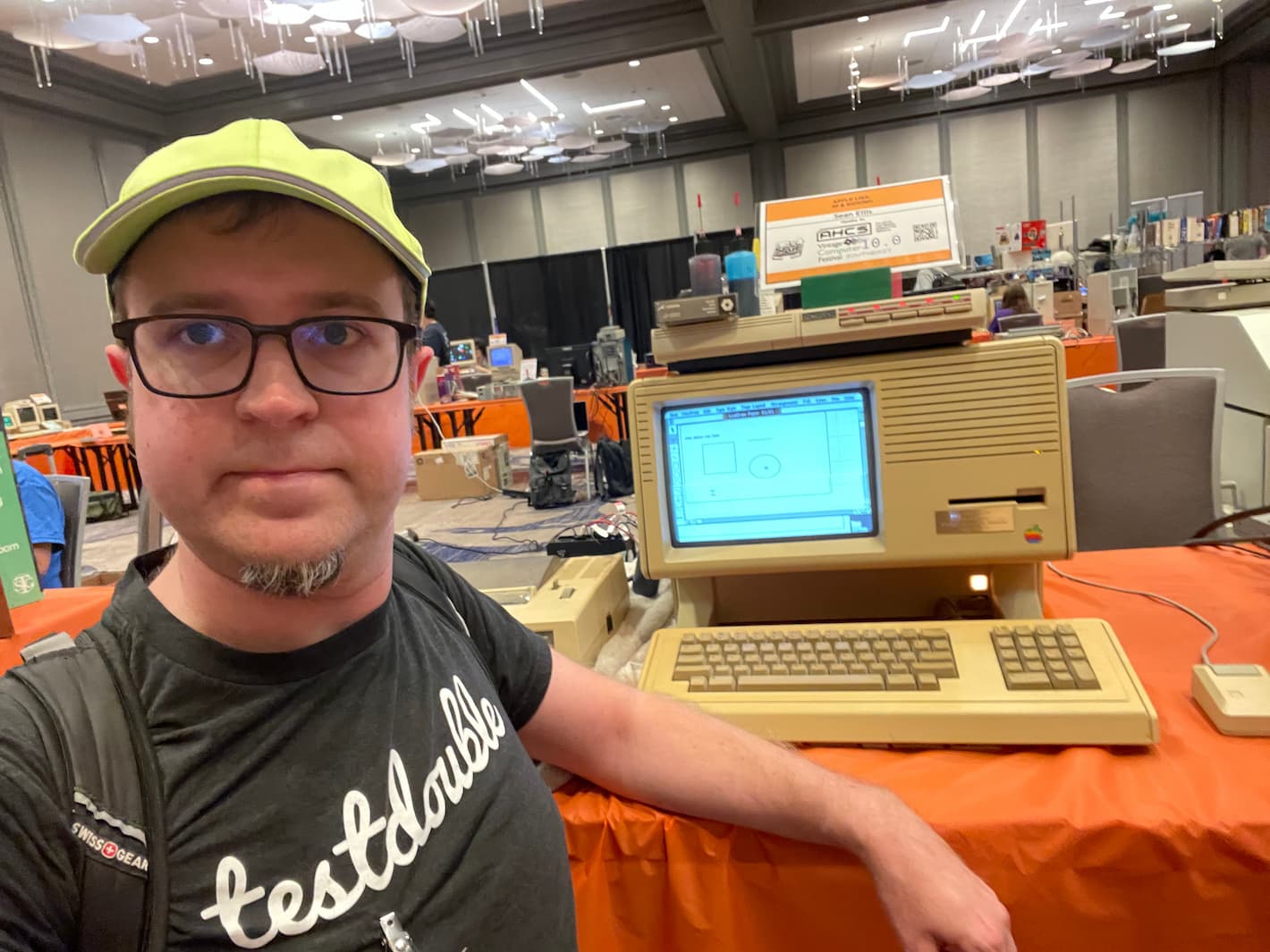 A working Apple Lisa! Proof I was there, and a video of using the GUI. So interesting how much it's like Macintosh (even with multiple apps!), and yet not quite.
Here's a video of the GUI in action: